Columns - Jill Fisher

A Job Board for job seekers with disabilities and the businesses looking to hire them.
Jill Fisher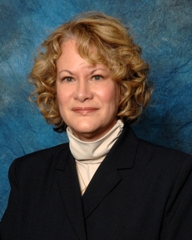 ADA Amendments Act - What you NEED to know! READ this article by leading experts, Janet Fiore, CEO & Jill Fisher, Esq.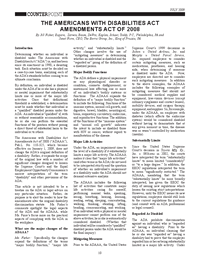 The July 2009 edition of Counterpoint, The Official Publication of the Pennsylvania Defense Institute features an article written by subject matter experts Janet Fiore, The Sierra Group, and Jill Fisher, Esquire, Zarwin, Baum, DeVito, Kaplan, Schaer, Toddy, P.C. Pennsylvania Defense Institute Counterpoint July 2009
This published article is a quick reference for any hiring manager, human resource or rehabilitation professional who needs a clear, factual update on the changes to this important piece of civil rights legislation. Fiore and Fisher consult and speak on this topic locally, regionally and nationally. Contact us for more information on a presentation or consultation.
Read the full article in PDF format.
372 K (opens in a new browser window)
Read more articles by Jill Fisher:
Read Jill Fisher's article "The ADA Amendments Act of 2008; What should I do now?"
---
FACEBOOK

---