Point of View Archives

A Job Board for job seekers with disabilities and the businesses looking to hire them.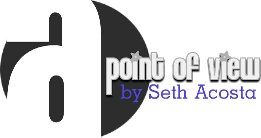 ---
---
Aren't Results What Matter?
Too often, I see people losing sight of progress. In certain cases, some professionals do exactly what they need to do to maintain accountability for their jobs – no more and no less. I think people can sometimes get lost in the day-to-day monotony of their routine, and forget that they are producers. See how to get results back!
---
The Value of a Mission
Being objective is difficulty. It's often difficult for you (me) to look at things the way that they are and not the way that we want them to be. As leaders in the field of rehabilitation, what do our objective truths tell us when we look at 2007? See my Point of View and find out how we can make 2007 count.
---
Rehabilitation Consulting - Do Not Lose Sight of the Humanity
We are all trapped in the net of life and time, and while technology training is necessary to help us grow, it will never be enough, on it's own, to fill a contented heart. We know technology now let us get to know people. Seth Acosta reminds us that a rehab solution is only a solution when we actually understand the true problem. Read his full POINT OF VIEW.
---
Addiction and Memory
New research suggests that addiction and memory are part of the same neuron-chemical function. Can the secret to forgetting be found in remembering how to? More information on addiction and memory.
---
Is Disability Still a Cultural Phenomenon?
Is disability still a cultural phenomenon? My recent experience at a local wedding certainly tells me that people have 'cultural' reactions to disability. Learn of my experience and let me know your thoughts.
---
FACEBOOK

---